Conference
Schedule
University of St Andrews and EaStCHEM, Fife,UK
Biography
Nick Westwood's research group is highly collaborative. It uses high level methods in organic synthesis to enable novel insights to be developed in sustainable chemistry and chemical biology. After studying chemistry at Oxford University, Nick completed his PhD with Chris Schofield FRS at Oxford and then carried out post-doctoral research at the University of Texas at Austin (with Philip Magnus FRS) and Harvard (with Tim Mitchison FRS and Matthew Shair). He returned to the UK in 2001 as a Royal Society University Research Fellow at the University of St Andrews and has worked there since then. In 2011 he began a research project on the characterisation and depolymerisation of the biopolymer lignin. This work has expanded to include more general approaches to processing biomass although the main goal remains to identify better ways to use the lignin component rather than burning it.
---
Abstract
Industry processes lignocellulosic biomass into its constituent cellulose, hemicellulose and lignin fractions using harsh conditions to liberate the sugar fractions with high purity. This often results in considerable degradation of the lignin fraction, as the native chemically-labile β-O-4 linkages (1) (see Scheme 1) are almost completely degraded. This degradation often occurs through a chemically reactive benzylic cation (2) leading to Hibbert ketone structures (3) or condensation and degradation products (via path A in Scheme 1).1 Whilst lignin degradation during a pretreatment is less important if the lignin is to be burned as a cheap energy source, many researchers view that the economics associated with a biorefinery will be much stronger if the lignin has one, or preferably several, higher values applications.
The use of alcoholic solvents, in particular butanol, for the pretreatment of lignin is designed to trap benzylic cation 2 through alcohol incorporation (to give 4). The resulting butanosolv lignin has higher β-O-4 content than lignin extracted without alcoholic solvents.2 This maintenance of the β-O-4 content means that the lignin is more applicable to depolymerisation reactions to give pure aromatic monomers of potential relevance to the Chemical Industry.3,4 It also means that the controlled synthesis of novel biopolymers is achievable using the β-O-4 unit as the point of modification.5
This talk will discuss the advantages of the butanosolv process and will show that in addition to a useable lignin fraction, the cellulose and hemicellulose streams are also suitable for subsequent processing. We will present examples of our ongoing efforts to process the product streams retained after lignocellulose extraction by this process.5 In particular, the usefulness of α-protected butanosolv lignin and chemical modification strategies targeting the available γ-position will be detailed.5 Applications of this process to a range of different biomasses will be discussed.
IC2R srl and CIRCC, Italy
Biography
Michele Aresta, Dr. Industrial Chemistry and PhD of Engineering HC, has his expertise in Inorganic Chemistry and Catalysis (homogeneous, enzymatic and heterogeneous). He was the initiator of the CO2 chemistry and one of the pioneers of Carbon Recycling for a Circular Economy. He has developed several synthetic methodologies for the valorization of CO2 recovered from industrial and power plants. More recently, he has developed new catalytic methodologies for sustainable chemistry using abundant metals as catalysts in water as solvent and oxygen as oxidant. He is author of over 280 papers, 10 books on CO2 Utilization and owner of several patents. He is CEO of the IC2R Innovative Start-up for Carbon Recycling. He was the recipient of several Awards, including the Gold Medal of the Inorganic Chemistry Division of the Italian Chemical Society, 2016. He is Honorary Professor at the University of Tianjin, Tianjin, China.
---
Abstract
The depletion of fossil resources is pushing the scientific community to look-for alternative feedstock. The transition from petroleum and natural gas feedstock to bio-based supplies is essential for the sustainability of the chemical industry.[1] Creating new energy-efficient processes to utilize bio based feedstock, will allow industry to produce goods from domestic resources with a substantially lower carbon emission. In this context, biomass represents an abundant low-carbon renewable resource for the production of bioenergy, chemicals and biomaterials, and its enhanced use would address several societal needs.
In order to avoid any conflict with food, non-edible biomass should be used such as wood or waste from agro-forest industry or algae. Currently the global yield of agricultural crop residues, excluding grass, varies from ~8 dry Mt ha-1y-1 to ~22 dry Mt ha-1y-1, [2]. The main comp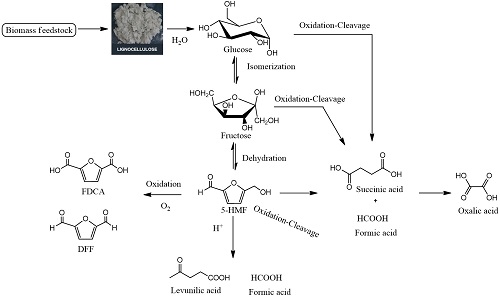 onent of such agricultural residues is cellulose, which represents the most abundant form of biomass, and holds impressive potential as alternative to fossil carbon for sustainable production of fuels and chemicals. [3]
Cellulose can be hydrolysed into glucose using supercritical water in acidic conditions and even better by the use of catalysts with acid properties,. The isomerization of D-Glucose provides D-Fructose, the platform molecule for making 5-hydroxymethylfurfural (5-HMF), [4] that is considered as one of the most promising platform molecules because of its potential as intermediate in the synthesis of furan derivatives that can replace chemicals sourced from fossil carbon [5]. (Scheme 1, left) Developing selective catalysts that may use oxygen as oxidant in water for the synthesis of the products shown in Scheme 1 is an important issue that targets sustainability in the chemical industry. 5-HMF and its precursors (fructose and glucose) can even undergo ring cleavage to afford di-acids such as succinic acid and oxalic acid.[6] [Scheme 1, right]
Another important source of monomers for polymers and fine chemicals are monounsaturated fatty acids. Non eatable oleic acid (restaurant oils, oil from algae or from tobacco and other non-eatable plants) can be converted into mono- and di-carboxylic acids that are useful monomers for polymers (the latter) or additives for the cosmetic industry or can be directly used in agrochemistry (the former).[7]
This talk will discuss a few options for sustainable conversion of biomass derived compounds into chemicals that may have an industrial utilization.
Biography
Dr. Khan is the lead scientist for the Thermo Chemical Processing group at InnoTech Alberta and also an Adjunct Professor in the Process Systems Engineering, University of Regina. He is also the sector lead for bioenergy initiative at the BQNC (Biomass Quality Network Canada) and a technical committee member on Canadian Mirror Committee to ISO/TC 238:Solid Biofuels. At InnoTech Alberta, his research is focused on biomass thermochemical & thermocatalytic conversion pathways to bioenergy, biofuel, bio-chemical or bio-materials. He is a recipient of 2012 Paragon Award for Innovation for the development of innovative catalysts for feed- and process- flexible hydrogen production. He has 3 patents, 1 bookchapter, 2 reviews and 30 research articles to his credit. He also served as a Guest Editor for Special Issue on "Metal Oxides in Catalysis" in Molecular Catalysis Journal, Elsevier, 2018
---
Abstract
Canada is endowed with abundant natural resources and has among the world's most productive agriculture and forestry sectors. Despite its abundance, biomass is not being utilized to its full potential due to lack of supply chain logistics and low fossil fuel prices. The Biomass Quality Network Canada (BQNC) was established in 2016 through funding from Agriculture Agri-Food Canada (AAFC) to support the advancement of the Canadian bio-products industry in four main sectors: Biochemicals, Bioenergy, Biofuels and Biomaterials. BQNC supports the Canada's bio-products industry by enabling the selection, creation, adoption and maintenance of a central database of internationally recognized quality control and assurance standards in coordination with other national and international standards organizations.
Bioenergy has been part of the Canadian energy scene for more than 25 years, ranging from heat and power cogeneration, wood pellets, to liquid biofuels. The recent federal and provincial government directives on fossil carbon emission reduction are likely going to be the key drivers for the development of bioenergy markets in Canada. The talk will highlight the key findings of the BQNC bioenergy sector sub-committee pertaining to biomass resource availability and bioenergy potential with the aim of bridging the gap between supply chain, fuel (quality) and equipment suitability with a focus on central western Canada. Suitable recommendation on quality grading of common Canadian agricultural residues vis-a-vis ISO/TC238 classification will also be presented.
Tracks
Biomass | Biogas | Energy and Environment
Biodiesel | Bioenergy
Imperial College London, UK
Biography
Nathanial Cooper is a postdoctoral scholar in the Centre for Process Systems Engineering in Chemical Engineering at Imperial College London. His research focuses on supply chain management for biomass. He performed his doctoral research on the design of reactant distributors in PEM fuel cells, in the Mechanical and Aerospace Engineering department at the University of California, Davis, graduating in 2016. His undergraduate work was in Mechanical Engineering at Brown University, graduating in 2012. Nathanial's research interests lie mainly in the areas of renewable energy and sustainable engineering.
---
Abstract
Alternative energy options have increasingly been the focus of research and development efforts in recent years, due to concerns over the impact of fossil fuels on the environment and security. The biomass and biofuel industry has shown promise in its potential to partially supplant the fossil fuel industry through ethanol and other products, while simultaneously lowering the environmental burden. As a nascent industry, the capital and operating costs of the biomass and biofuel industry can be significant, making it difficult for the industry to gain market share. Further, the disparate nature of biomass growth can raise transportation and aggregation issues, further raising costs. Supply chain optimization (SCO) is a proven technique which can improve logistics and infrastructure planning, to maximize overall profits, or to minimize overall costs or environmental impact. Supply chain optimization models use information from geographic and logistic data in their analyses, as this is important to biorefinery and transportation pathway distribution. Due to the optimisation's dependence on map data, a map data extraction tool has been developed to assist in the connection between these models and the associated maps. This tool is written in a python fork specifically for the open source platform QGIS. This tool was tested using data from the UK and fed to an MILP supply chain optimization as a case study. The supply chain optimisation this tool was employed with uses cellular optimisation, meaning all data is aggregated into cells
. One potential use would be to update a supply chain model in real time or with little turnaround time, should updated map data become available.
Biography
Katrin Streffer is the Co-Founder of LXP. Prior to founding LXP (formerly maxbiogas) in 2009, she was the Head of R&D of a medtech company, financed by venture capital. At the beginning of her career, Katrin worked as a Research Associate at the Charité – University Medicine Berlin on her own project. Her work was mainly focused on the development of new laboratory tests. In 2007 she joined the start-up medtech company, Gilupi GmbH. In her position as a Chief Scientific Officer she was responsible for the management of R&D projects and product development, e.g. the development of the CellCollector® the first CE approved in vivo CTC isolation product worldwide. She holds a degree in chemistry from the Technical University of Berlin, Germany, and a PhD in Analytical Biochemistry from the University of Potsdam, Germany. She is author and co-author of multiple scientific publications
---
Abstract
Today primarily 1st generation (1G) biomass is used to produce bio-fuels and bio-based chemicals, i.e. starch and sugar extracted from renewable feedstocks such as corn and sugar cane. At the same time, literally billions of tons of 2nd generation (2G) biomass are available but vastly underutilized, i.e. agricultural straws and other residues. The LX-Process is a proprietary technology that "gently" crack the structural bonds of 2G biomass, making available the main components cellulose, hemicellulose (both complex sugars) and natural lignin. Sulfur free lignin can be extracted and the sugars processed to bio-fuels and bio-based chemicals. In other words: the process converts mostly worthless agricultural residues to high value-added bio-fuels and bio-based chemicals. In addition to the enormous increase in feedstock flexibility, the technology allows a substantial increase in yield from conventional (1G) feedstocks.
Figure 1 shows a 3D picture of the LX-Demo Plant. Main advantages of LX-Plants are:
- Using raw materials which are hitherto residues or waste products. In bio-refineries, these are, e.g. plant residues, which commercial use is only possible after pretreatment.
- Easy integration of pretreatment, conversion and downstream processes with as low purification efforts in between as possible.
- Easy integration with bioprocesses without detoxification (demonstrated by the biogas process), so cellulolytic bacteria like different Clostridia grow happily on our carbohydrates.
- Commercial enzyme preparations easily degrade our carbohydrates to monomeric sugars, since the carbohydrates are regenerated from solution and are mostly amorphous.
- The LX-Process is a low temperature pretreatment process below 80°C, which prevents the formation of inhibitors like furfurals or short chain phenols and allows the utilization of waste heat
- A high carbohydrate yield of usually over 90% is obtained, since side reaction to inhibitors do not play a significant role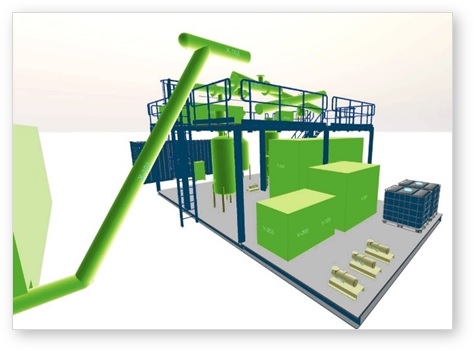 Helmholtz Centre for Environmental Research (UFZ), Germany
Biography
Markus Millinger conducts research on bioenergy futures through systems modelling. He has developed several models for assessing biofuel future scenarios from different perspectives. Millinger has a background in mechanical engineering and industrial ecology from Chalmers University of Technology, Gothenburg, Sweden.
---
Abstract
Statement of the Problem: Biofuels are a renewable alternative for reducing the climate impact of transport. Policy uses different functional units for introducing biofuels, with resulting differing optimal biofuel pathways. Methodology & Theoretical Orientation: Several models are developed in order to assess the competitiveness of various crop based biofuel options, using different economic and environmental functional units, in Germany until 2050. Findings: Different functional units, as well as fuels and markets included result in different merit orders for the biofuel options. Currently most common conventional biofuels were found not to be competitive, and advanced liquid fuels were only competitive at extreme assumptions, contrary to common expectations. Instead, sugar beet based ethanol dominated for most of the time span when comparing energetic cost, whereas Synthetic Natural Gas (SNG) was competitive on a greenhouse gas abatement (GHG) cost basis, especially at a rapid decarbonisation of the power mix. Switching from current practise to higher yielding biofuel options can potentially increase GHG abatement per land unit by a factor of five. With such a functional unit, silage maize based biomethane was the best, with SNG converging only at very high renewables shares of the background systems; and the land passenger transport becomes the highest priority due to the suitability of higher yielding biofuel options, followed by land goods transport, shipping and finally aviation. If gaseous fuels are not possible to introduce on a large scale, goods transport and shipping become priority. Biofuel admixture quotas to sub-sectors of land transport renders a significantly lower climate benefit compared to an overall optimal usage. Conclusion & Significance: The direct importance of land use has thus far not received enough attention in terms of the economics of biofuels from dedicated crops, as well as for the greenhouse gas emissions policy.

BijSon Innovation Pvt. Ltd. INDIA
Biography
Mr Amit is a dynamic young budding bioentrepreneur. Presently he is the Co founder & CEO of Jaipur based Biotechnology startup company, "Bijson Innovations Pvt. Ltd. Prior to starting Bijson innovations he was working in Bio fuel sector since 2009. Ideation of the concept was developed during his work in the field of biofuel with his father's traditional business. Technically he has a vast experience of ten year in the field of Biomass energy and biofuel. He has done his graduation in commerce & MBA from RTU. While working he has gone through numerous short term courses in biotechnology & renewable energy. Currently Bijson Innovations is working with Government bodies to manage Solid Municipal waste in a sustainable way. He was also chosen for "Leaders of Innovations Fellowship" by Royal Academy of Engineering, London supported by "Newton Fund", set up by Govt. of UK
---
Abstract
Millions of tons of solid waste are produced around the globe every year as a result of various household, agricultural and industrial activities, which if not managed and disposed of properly, can result not only in environmental pollution but also several healthcare problems. In order to meet the day to day energy requirements of the ever growing human population, huge amounts of limited resources like coal, oil and natural gas are burnt. The scientific community, on one hand, has been continuously searching for the renewable, low-cost alternate fuel resources and on the other has also been seriously making efforts to find an amicable solution for waste management. These two very critical aspects, if managed scientifically, can provide a solution to each other by providing clean renewable sources of energy like bioethanol, biobutanol, biogas, biohythane, CNG etc. through degradation of organic waste and on the other hand can save the environment from deterioration and save the population from adverse effects on healthcare. Although chemical routes are also available besides several traditional practices these all lead to so many other environmental and healthcare problems. However, the tiny microbes can play a detrimental role in solving most of the problems if managed properly through biological processes like anaerobic digestion and fermentation which can also result in a number of value added products. In such an attempt, 3 Kg organic kitchen waste was successfully biotransformed into biogas and bio-fertilizer in a specially designed bio-digester using 500 g hyperactive microbial consortia under laboratory conditions with recovery of 300 g of biogas and 2 Kg of bio-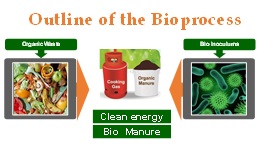 fertilizer per day after 15 days of incubation at 30°C while maintaining C/N ratio of 2:3 g. Further scale-up of this technology is under development which if successful would not only provide a sustainable solution for management of the organic waste but would also be helpful in protection of environment besides economic gains in the form of production of value added products.
Geo Jan Sustainable Environmental Solutions,Netherlands
Biography
Jan Clement. Owner of Geo Jan Sustainable Environmental Solutions. Trustee of EnergyCoin Foundation. We developed EnergyParty; a robust decentralised platform for asset management which sits on top of the EnergyCoin Blockchain. This can facilitate all digital and social aspects of the energy transition.We provide the sustainable energy sector innovative solutions so we can build a future for humanity together using less fossil fuel and providing healthy local circular economies where our EnergyParty is the engine for exchange of locally produced energy and more!We provide asset management for business and prosumers that are connected or not connected to the electric grid. Making the electric grid smarter and greener with smart contracts between all kinds of users and devices. We create a market for smart energy applications and all related aspects to make the energy transition successful.We see more and more decentralised energy production but provide solutions in other fields too. Many environmental problems can be solved in a decentralised way, and the EnergyParty blockchain solution from EnergyCoin Foundation contributes to improving the world. We need people to believe that they can make a difference. That is the mission for EnergyCoin Foundation and Geo Jan Sustainable Environmental Solutions
---
Abstract
Biofuels are essential in our future energy supply. Various sources and origin of biomass have a very different environmental impact. How can blockchain secure and safeguard origin throughout the whole supply chain?
Some factors have a negative influence on what could otherwise have been a positive product; using wood from sources with high natural value. Non-traceable origin has a negative impact in itself. Long distance transport can also change the situation. Production forests that are not managed sustainably leads to negative effects like loss of soil fertility, erosion and diminishing availability of food crops locally.
Blockchain when done well can improve several of these factors by introducing transparency, traceability and trust for all stakeholders in supply chains.
Local sources that are marked and visible on the blockchain are preferable: The process can be followed exactly, and proves the source is trustworthy and meets sustainability and other criteria.
It is essential to map sources of wood that are available for future use. These then will be visible on the ledger of the blockchain and can be followed over time. This give management information, planning tools and transparency for stakeholders and public alike.
In Holland, the Government is going to plant 100

,000 hectares of forest for biomass. A perfect opportunity to apply the proposed system. Everyone can see the forests grow and be certain of sustainable management and future consumption.
Himachal Pradesh University , India
Biography
Dr. Bhatia working as a Post Doctorate Fellow in the Deptt. of Biotechnology Himachal Pradesh University Summer Hill, Shimla. He is working in the area of biofuel technology from last two year especially on the biotransformation lignocellulosic waste biomass into biofuels. He has eight years research and teaching experience in various areas of biotechnology. During his Doctoral research he developed bioprocess for the production of anticancer compounds and has published more than 20 research papers in various reputed journals, with more than 150 citations. He is also a budding bio- entrepreneur and acting as a team leader in his startup related to bio-transformation of solid waste into biofuel.
---
Abstract
Pine needles are one of the most important forest biomass material available with serious implications on local understory vegetation besides incidences of forest fires which have both short and long-term effects on environment. The biomass can be put to varied uses by proper exploration of its constituent biopolymers such as cellulose, hemicellulose, lignin etc. Prior treatment of this lignocellulose biomass through various physio-chemical agents like acids, bases, high energy radiations etc help in faster degradation of these polysaccharides to fermentable sugar and finally to bioethanol. However, various inhibitors; like 5-hydroxymethylfurfural (HMF) and 2-furaldehyde (furfural) released in the hydrolysate affect growth of the fermentative agents due to cellular damage during fermentation. In view of this, environment friendly and economically feasible technologies are required to be experimented/invented for inhibitor free fermentation processes. Enzymatic pretreatments offer several added advantages over chemical treatments with higher conversion efficiency, the absence of substrate loss and use of process friendly operating conditions. Use of three different enzymes i.e. cellulase (8.56 U/mg protein), xylanase (95.19 U/mg), and ligninase (75.24 U/mg) from Bacillus spp. CPB-21 & XPB-11, Pseudomonas sp. LPB-06 respectively resulted into 35 ml of fermentable sugar without any side product or inhibitor with initial 50 g of pine needles in 50 ml (0.1 M sodium citrate buffer pH 7.0) after 24 hr incubation under continuous agitation. The process scale-up when tried with 1000 ml of hydrolysate using Saccharomyces cerevisiae, resulted in about 54 % conversion after 48 hr of incubation with 90% purity. The outcome of the present work seems promising and can help to provide a new environment friendly enzymatic pretreatment process for the production of bioethanol a renewable source of energy from the forest waste after further R&D and scale-up trials.
Biography
After receiving his PhD from the University of York in Chemistry in 2014 studying industrial applications of Baeyer-Villiger monooxygenases, Benjamin Summers has focussed his early career on the use of biotransformations in commercial processes. From 2016 he has worked with Purolite Life Sciences to develop the application of immobilised enzymes and chromatographic resins to a wide range of industrial targets.
---
Abstract
ASG Analytik-Service GmbH, Germany
Biography
Hendrik Stein is responsible as fuel expert for the testing fuel department of ASG Analytik-Service GmbH in Neusaess (Germany). He is a chemist and studied chemistry at the university of Braunschweig and the university of Wales Swansea. During his PhD he investigated the non limited – especially particle - exhaust emissions of diesel engines fueled with different renewable and conventional fuels.
---
Abstract
Power to X (PtX) is a catch phrase that is discussed a lot. The principle meaning of PtX is to transfer electrical energy into liquid energy for storage reasons. Oxymethylene ether (OME) is such a potentially renewable diesel fuel which can be produced from carbon dioxide and hydrogen. Recent research work on the exhaust emissions of diesel engines fueled with OME showed significant emission reductions. Beside that the principle technical suitability as fuel could be shown as well. At the moment a lot of research work has been started in the automobile industry and on universities to understand how OME behaves as a fuel and how to secure an optimum use. The OME is imported from China at the moment and the quality is not as good as it needs to be for fuel application. Usually there is too much water and formaldehyde present and - depending on the synthesis process – too much C-C bonds are detectable. Beside that compounds are in the OME that need to be controlled as well. The typical diesel fuel according to DIN EN 590 needs to fulfill a certain amount of limit values. For OME there is no EN standard so far because it is still a fuel under research and not in the market for consumers to buy. But it is necessary that the research wo
rk that is going on will be done with comparable and well defined OME batches. For this reason, a good analytical characterization is needed. The analytical methods need to be developed and discussed in cooperation with the relevant interested parties
Institut Européen des Membranes, FRANCE
Biography
Azariel Ruiz-Valencia is a PhD student at the European Institute of Membranes. He has been studying by different approaches how microorganisms can help environment, and now his research focuses specifically on the use of microorganisms to convert carbon dioxide into valuable chemicals. He obtained his Master degree at Tuxtla Gutiérrez Institute Technologic.
---
Abstract
Biography
Dr Serge Cosnier is Research Director at CNRS and head of the Department of Molecular Chemistry at the Grenoble Alpes University (France). His activity is focused on electrochemical biosensors, biofuel cells, electrogenerated polymers, molecular electrochemistry and carbon nanotubes.. Dr Cosnier has authored over 340 publications (h-index 56), 2 books and 18 book chapters and was the President of the French Group of Bioelectrochemistry (2001-2014). In 2009, he received the Katsumi Niki Prize of the International Society of Electrochemistry and was appointed as Fellow of this Society (2010). In 2013, Dr Cosnier became a member of the Academia Europaea. Finally, he is the recipient of the 2016 China-France Chemistry Award from the Chinese Chemical Society and the Chemical Society of France..
---
Abstract
The need for clean methods of producing electricity for medical applications has stimulated the emergence of biofuel cells as a new generation of fuel cells. This subcategory of fuel cells, mainly rely on redox enzymes, which are very efficient and selective biocatalysts that can advantageously replace rare and expensive platinum-based catalysts in classic fuel cell devices. Enzymes provide exceptional specificities towards their substrates, thus enabling the assembly of both the anode and cathode electrodes of a biofuel cell without the need for membranes. Recent advances in the design of biocathodes based on electrically wired enzymes onto carbon nanotube coatings for the reduction of oxygen will be reported. In particular, a new generation of flexible buckypaper electrodes was produced by using linear polynorbornene polymers containing multiple pyrene groups as crosslinker. Robust buckypapers using copolymers containing both pyrene and activated ester groups for cross-linking and tethering, respectively, will be applied to the covalent binding of redox groups or enzymes. Moreover, buckypapers based on bilirubin oxidase and FAD-dependent glucose dehydrogenase, were developed for the direct electron transfer and the mediated electron transfer, respectively. The resulting biofuel cell based on the O2/glucose system, provides the highest volumetric power reported until now, namely 24.07 mW cm-3. Finally, an innovative approach based on the electrical wiring of enzymes in solution by redox glyconanoparticles resulting from the self-assembly of bio-sourced block copolymers will be presented. We demonstrate the self-assembly, characterization and bioelectrocatalysis of redox-active cyclodextrin-coated nanoparticles. The nanoparticles (diameter: 195 nm) were used as electron shuttles between electrode and bilirubin oxidase providing enhanced current densities for enzymatic O2 reduction.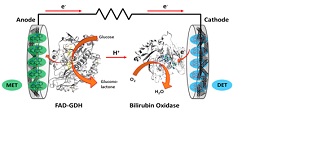 World Bank, Washington DC
Biography
Dr. Timilsina is a Senior Research Economist at the Development Research Group of the World Bank, Washington, DC. He has more than 20 years' experience across a board range of energy and climate change economics and policies at the international level. His key expertise includes biofuels, climate change policies, electricity economics and energy sector as well as general equilibrium modeling for policy analysis. Prior to joining the Bank, Dr. Timilsina was a Senior Research Director at the Canadian Energy Research Institute, Calgary, Canada. At present, he is leading a number of studies including economics of renewable energy including biofuels, modeling of carbon markets in China, sustainable urban planning in the Middle East and North Africa.
---
Abstract
During the decade of 2000 production of biofuels, both biodiesel and ethanol, surged (Figure 1). While the production of ethanol increased by almost 3 folds over the period of six year between 2004 and 2010 from 31 billion liters in 2004 to 86 billion liters in 2010, production of biodiesel increased by more than 8 folds, from 2.3 billion liters in 2004 to 19 billion liters in 2010. After 2010, production of ethanol dropped for the next two years, whereas production of biodiesel increased continuously. This has happened despite the several adverse factors such as fuel vs. food controversy, indirect land-use change debate, drops in oil prices and so on. In 2016, the world produced 135 billion liters of biofuels of which 73% is ethanol and 27% biodiesel.
Government policies are the major drivers for the continuous growth of biofuels. Policy instruments include blending mandates, tax exemption or rebate, direct investment grants. To date more than 35 countries around the world have introduced explicit blending mandates for biofuels (existing or planned). Some countries, (e.g. Costa Rica, Brazil, Indonesia, Paraguay) have mandates to blend biofuels more than 20% by volume.
Despite many obstacles production of biofuels has increased overtime. Although the recent production growth (after 2010) is not as high as that of early 2000's, it is still growing steadily. We do not see any reason that will disrupt the small and steady growth of biofuels in the future.
Tracks
Renewable Energy | Bioenergy | Energy and Environment | Algal Biofuels
Biomas | Biogas | Biodiesel | Renewable Energy
INA Oil Refinery PLC ,Croatia
Biography
Biserka Lukarić Špalj works as an Engineer in Energetics focused on water management, including water intake and wastewater treatment. She has over ten years of experience as SD & HSE Senior Specialist; INA Co, Rijeka Refinery in monitoring emission parameters of environmental pollutants (air, water, waste) and reporting results to the authorities. She participated in issuing Permit for environmental protection (environmental permit, waste management), and in rehabilitation programs, studies and plans, as well as in issuing documents for environmental protection (monitoring plan of greenhouse gases). Also, she improved and solved technological issues connected with environmental pollution. From 2001 until 2005 she worked as Product Support Engineer in application and presentation of specialized industrial cleaning products for food industry, hotels resorts and hospitals. She attended University in Zagreb, Faculty of Chemical Engineering
---
Abstract
Statement of the Problem: There is a rising interest in connecting biorefinery algal cultivation systems to existing industrial units, such as oil refineries, and wastewater treatment plants particularly due to its positive impact on environment. Therefore the main aim of A3-pico-IIIG project is to reveal potential of the northern Adriatic microalgae for production of biorefinery feedstock by selecting the most suitable according to the following criteria: biomass yield, lipid and carbohydrate productivity, cells harvesting and oil extractability, C16, C18, and FA saturation. Accordingly, the scientifically reliable platform resulting from empirical data and accompanying numerical model will present a base for further development of 3rd generation biofuel in INA Oil Refinery in Urinj, Croatia.
Methodology & Theoretical Orientation: The potential of Adriatic microalgae for cultivation will be acquired through selection of candidate species, based on (i) survey of existing knowledge, (ii) prediction of the optimum required growth conditions through numerical models and (iii) their experimental verification under various feeding-regimes of the photobioreactor. Models will be developed taking into account wastewater characteristics (N, P nutrients, organic C, temperature, salinity, irradiance, light regime) and stoichiometry of the various species.
Findings: Numerous strains of diatoms and cyanobacteria were isolated from Adriatic coastal waters and characterized for tolerance to high NH4 and PO4, low salinity and elevated toxicity. Highest biomass yield observed for Synechococcus sp. was 376 mg/L (dw) and among eucariotic microalgae 800 mg/L (dw) for Microchloropsis gaditana. The same strains demonstrated the least growth inhibition under the 1:1 dilution of industrial with municipal wastewater, and with N:P [email protected]
Conclusion & Significance: Lessons learned during validation phase will provide a platform for the Adriatic phycoprospecting in biorefining processes, thus enabling INA Oil Refinery to improve the wastewater cleanup procedure through co-generation development. Such co-generation would have a positive environmental impact by reducing pollution and increasing efficiency, as well as positive economic effect by reducing costs of water purification and providing added revenue from the biomass production.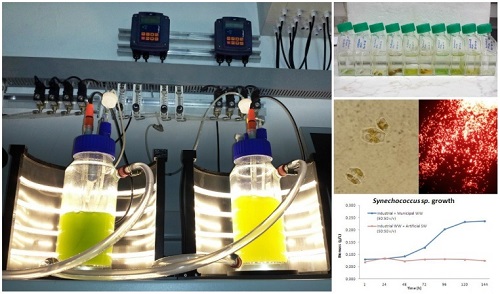 State University of Campinas (UNICAMP), SP-Brazil
Biography
Hermes José Loschi is currently working as a Professor in photovoltaic systems courses at Unicamp's Extension School (EXTECAMP) and he is a Ph.D candidate by the Department of Communications (DECOM) of the Faculty of Electrical and Computer Engineering (FEEC) at State University of Campinas (UNICAMP), SP-Brazil. He is also a Technical Program and Finance Chair of Brazilian Technology Symposium (BTSym). In the research area of renewable energy, he had the opportunity to: published five articles in scientific journals, published one book on photovoltaic systems and published seven articles in conferences proceedings. He also develop review activities for reputed scientific journals, as the Renewable & Sustainable Energy Reviews from Elsevier.
---
Abstract
The uncertainly management is a key challenge in grid operations and the probabilistic forecasts will play an important role toward this end as the penetration of photovoltaic solar generation continues to increase. Since so many different aspects can influence in forecasting of photovoltaic solar generation, mainly for this forecasting does an intermediate step of global solar irradiance forecasting, the probabilistic forecasting to predicting ramp events is increasingly used to deal with the factor of global solar irradiance dependence to the dynamics atmospheric and presence and level of clouds, and contribute to higher prediction accuracy through characterization of the ramp events. This paper proposes an algorithm for development of transition probabilities matrices to predicting ramp events, based on Markov model, for application, mainly in local site where there is the absence of a long amount of solarimetric dates and clouds patters information to represent the best characteristics of the ramp events. The tests are repeated for solar data set and observations are presented, prediction modeling results with distinct properties in terms of accuracy are achieved. Through the calculation results of RMSE for the tests of the solar data set referring to the January 2015 of Natal city, It was possible to establish a performance of the prediction method, at time intervals that presented ramp events, with an accuracy from 6.94%-12.35%
. Through the calculation results of RMSE for the tests of the solar data set referring to the January 2016 of Natal city, It was possible to establish a performance of the prediction method, at time intervals that presented ramp events, with an accuracy from 7.06% to 19.36%. This algorithm can be useful and contribute to higher prediction accuracy of global solar irradiance incidence, consequently, photovoltaic solar generation.
State University of Campinas, Brazil
Biography
Douglas Aguiar do Nascimento is an electrical engineer with experience in high voltage testing, pattern recognition, electronic instrumentation and signal and image processing, with development of signal acquisition (DAQ) projects, microcontroller embedded systems and wireless signal transmission (RF). At Furnas Centrais Elétricas SA, Testing and Maintenance Support Division - DEAM.O, he performed collaborative activities in the testing and analysis of partial discharges, assisting in the maintenance of electrical and electronic equipment, and cooperating in performance tests of the generating unit. He is currently a Project Analyst II at the Support Training in IT Foundation (FACTI), Renato Archer Information Technology Center and MSc candidate researcher on the Internet of Things for Smart Cities and Relevant Aspects of Communication Networks, associated to the Visual Communications Laboratory (LCV) at FEEC-UNICAMP (http://lcv.fee.unicamp.br/laboratory/team).
---
Abstract
All economic activities that impact the environment must be submitted to environmental licensing, being mandatory throughout the Brazilian territory. The National Solid Waste Policy (PNRS), established by Law No. 12,305 / 2010 and regulated by Decree No. 7,404 / 2010, establishes the need for compliance with socio-environmental principles through prevention and precaution, eco-efficiency, among others.
An aggravating factor is contaminated and hazardous waste, which, together with the by-products of solid, liquid and gaseous electrical insulation systems, generate negative assets for electric utilities and must have handling, treatment, storage and disposal processes before they are dumped in nature or reused. In case of faults or leaks in transformers, for example, hydrocarbon compounds (mineral oils), due to their relatively high solubility in water, can migrate with rainwater infiltration from the surface to the first layer of the water table. In this scenario, oil leakage from a transformer to a reservoir, makes million liters of water unfit for consumption.
Considering that most of the electrical equipment – e.g. power transformers, capacitor banks, circuit breakers, reactors, switches - present in the plant of the electricity distribution companies use mineral insulating oil and given the Brazilian territorial extension, with an electrical system of interconnected power of great complexity, it is evident the concern with the methods of protection to the environment. The appropriate treatment and disposal of waste generated, therefore, brings benefits such as the improvement of socio-environmental indicators of the company and provides control and monitoring of its assets.
As verified in the last National Seminar on the Production and Transmission of Electric Energy - SNPTEE (2015), there was a high concern regarding the use of insulating oil with respect to proposals for alternative to mineral oil, such as vegetable oil and nanofluids . Works developed by electric utilities have made it apparent, among other studies, the concern with regeneration and contamination of the insulating oil and new approaches of technologies on the evolution and experiences with mineral insulating oil.
This research demonstrates the environmental and energetic impacts of the use of alternative resources to conventional electrical insulation systems through biodegradable materials and through management techniques used in large Brazilian electric power concessionaires, research centers and educational institutions.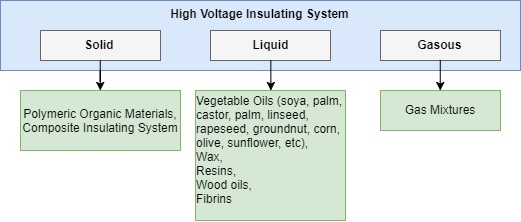 State University of Campinas, Brazil
Biography
Carlos Eduardo Bertolassi is a MS.c. candidate by the Department of Communications (DECOM) of the Faculty of Electrical and Computer Engineering (FEEC) at State University of Campinas (UNICAMP), SP-Brazil. He works at ABB Company, as a Field Service Engineer for low and medium voltage inverters and before that as a Maintenance Engineer.
---
Abstract
This research consider two issues within the context of maintenance engineering and aims to correlate them in the photovoltaic generation scenario. The first theme concerns the understanding of the maintenance engineering function (translated here as a set of strategies, actions and personal and automation capacities), as an area extremely linked to the final product to which it relates. In a macro vision, everything spin around intangible points that must become tangible points, translated by Key Performance Indicators (KPI). Maintenance engineering, when treated by top management as "value" rather than just "source of costs", can produce substantial gains. On the other hand, it has the responsibility to seek to understand the real needs of the productive process and to convert its work into tangible points. The best practices in maintenance engineering are understood as those that fit the designated budget and the level of complexity of the process. In this way the KPI must be agreed between the parts of the organization (production and maintenance managements) and transformed into short, medium and long-term actions. That´s why, they must be aligned with the business strategy (remembering that strategies tend to change over time).Assuming as one of the maintenance definitions, "to ensure the reliability and availability of the assets, in order to meet a production program with safety, environmental preservation and adequate costs," we can enumerate some KPI that will aid in the diagnosis the health of a business or enterprise: cost of maintenance versus revenues, availability of process assets, reliability, cost of materials and subcontracting, for example. The second theme deals with concepts of asset management proper, highlighting the acquisition and treatment of data of these assets (equipment) and from the process, in order to allow a diagnosis that leads to better technical and financial decision making and therefore satisfies the management of the enterprise. Once we only have the possibility to control or improve something when it is measured, several electrical and process variables, from field equipment and instrumentation, may be responsible for generate the mass of data for one management. Each equipment or system into a solar plant can provide alarm, fault and status information and more process variables (current, power, temperature, e.g.) what will produce a trend line naturally and consequently possibilities to avoid or mitigate one shutdown or performance decreasing. Remote access technologies, online monitoring and statistical decision-making software will take the place of periodic overhaul techniques simply.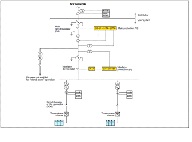 Biography
Jerry Solis holds a BSc in Chemical Engineering from UMSS (Universidad Mayor de San Simon, Cochabamba - Bolivia). Currently, he is a PhD candidate at KTH (Royal Institute of Technology, Stockholm - Sweden). He has been working in the development of liquid biofuel production processes since 2014. The flexibility of his work allows to produce biofuels form edible oils, to non-edible oils and even cellulosic ethanol. He has expertise in the synthesis and characterization of novel catalysts for the heterogeneous transesterification. His project involves the usage of bioconversion processes to reduce the greenhouse gas emissions not only by the use of cleaner production methods but also focusing in second generation feedstock. He also has experience in the enzyme production by extremophilic bacteria isolated in extreme areas of Bolivia. His experience in microorganism studies facilitates the vision to produce ethanol from cellulosic raw materials.
---
Abstract
Vegetable oil production is increasing year by year resulting in an increase of waste cooking oil, which is an attractive feedstock that holds challenges for biodiesel production. Biodiesel production reduces the dependency on fossil fuels and helps to meet the energy demands for the future. Homogeneous transesterification processes are commonly carried out to produce biodiesel but due to its high waste to product mass ratio, the heterogeneous transesterification clearly has a recyclability advantage on catalyst reusability, product separation, process waste reduction, and low valuable sources usage, i.e. water and catalyst. Even though heterogeneous catalysis has been proven effective in waste cooking oil transesterification, still exist challenging process conditions that can be improved for the biodiesel process and throughput. In this study solid oxide catalysts were synthesized to address yield and selectivity. Mayenite was used as the support for lithium and tin oxides. The proper distribution of Li2O and SnO2 will lead to a solid reusable catalyst. Mayenite was synthesized from Ca(OH)2 and Al2(NO3)3∙9H2O. The salts of tin and lithium were impregnated on mayenite previous to calcination for their respective oxide formation. Three catalysts were chosen for this study, the oxides content was designed to have different mass ratios within mayenite. The catalysts active phases were impregnated over mayenite in mass ratios that ranged 5/45, 10/40 and 15/35 (Li2O wt.%/SnO2 wt.%). The catalysts were tested and the catalyst that showed higher conversions was then used to optimize the different reaction conditions, i.e. temperature, methanol to oil molar ratio, and catalyst concentration in the reactor (wt. % relative to oil mass). Despite the high content of free fatty acids in the waste cooking oil the conversion to biodiesel is considerable. Improving the Li2O/SnO2 mass ratios and the re-usability of the catalyst are recommended.
Research Institute of Petroleum Processing, SINOPEC, China
Biography
Dr. Jianli Zeng is a senior engineer of the long-term project research department in Research Institute of Petroleum Processing, Sinopec. He mainly focuses on biodiesel preparation and its applications in fuel or fine chemical fields. Dr. Zeng spent over 10 years on biodiesel research and his latest achievement was the invention of SRCA-II process which had been verified in a 2000 t/a pilot plant.
---
Abstract
Statement of the Problem: Biodiesel generated from oil is an attractive biofuel, while the high production cost hinders its development. As the cost of raw materials accounts for about 70% of the total production cost, using low-grade but cheap feedstock is an effective way to reduce cost. Low-grade oils usually contain high content of free fatty acids (FFA), water and unsaponifiable matters. These impurities make it impossible to converted low-grade oils to biodiesel via homogeneous alkali or heterogeneous catalyst catalyzed process. Supercritical methanolysis (SCM) technology which doesn't require the presence of catalyst has shown its adaption to low-grade feedstocks and friendliness to environment. Though SCM technology exhibits good feedstock flexibility, fast reaction rate and high product yield, the harsh reaction conditions ( ~ 350 ℃ , ~ 20MPa) preclude its commercialization. The purpose of this study is to introduce a mild catalyst-free biodiesel process which is also suitable for low-grade feedstocks and easy to industrialize. Methodology & Theoretical Orientation: The mild catalyst-free biodiesel process (named SRCA process) has been explored on laboratory continues devices and tested in a 2000t/a pilot-plant. Engineering and scale-up problems have been studied and verified in the pilot-plant and a 60000t/a industrial unit. Various oils, including crude plant oils, acid oils, waste cooking oils, PFAD etc. have been used to examine the feedstock flexibility. Findings: FFAs and glycerides in low-grade oils can simultaneously react with methanol in SRCA process under mild conditions (<280℃, <10MPa) . With appropriate heat transfer technology and product separation technology, most tested oils can be converted to biodiesels with high yield. The standard coal consumption of the commercial unit is 145.36 kg/t biodiesel. Conclusion & Significance: The mild catalyst-free process has been proved from laboratory to commercial scale, so it's worthy to be applied in more factories.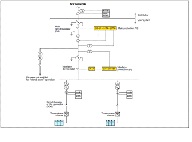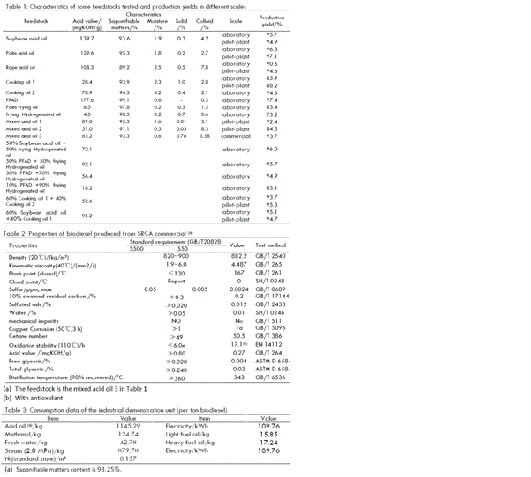 Atlantic International University, USA
Biography
Adewole O has vast & strong expertise in numerical and computational methods, models, he also has strong and intense passion for materials science, biochemical engineering, systems biology and imaging.
He has wide and broad research experiences covering computational and numerical methods, models, stochastics and economics, material sciences and quantum mechanics.
He is currently the founder, manager and overseer of "Campagna Global Literary Edifice", which was fully incorporated in Lagos this March, 2017.
This research is still going to unravel more frontiers in the field of 'bio-ethanol, fermentation & chemical processing'.
More results would be made available in this field in upcoming events and the nearest future.
---
Abstract
Fermentation is the conversion of monomeric sugars into ethanol and carbondioxide in the presence of microorganisms under anaerobic conditions.
For some simple organisms, fermentation is the only source of ATP. Animals including humans rely on respiration for ATP production, an oxygen-dependent process that is much more efficient than fermentation. Nevertheless, animals use fermentation for production of ATP when oxygen availability is very limited ("hypoxia"), such as in muscle tissue during vigorous exercise when oxygen supply cannot keep up with demand.
In line with the aim and objective of this research project, which is to investigate into the variables affecting the use of charcoal to delay fermentation in wet beans slurry, some physical and chemical analysis were carried out on the wet beans slurry using a PH meter in which a thermometer is incorporated in it and a measuring cylinder was used for the foam level test.
About 250 grams of the ground beans slurry was divided into two portions for testing after the brown beans was measured on the weighing balance and then soaked in water for about 6 minutes in a plastic bucket followed by peeling done manually, the beans was then sieved and separated from its brown shaft making us of a Sieve.
The sample with charcoal was labeled sample "A" while the second sample without charcoal was labeled sample "B" subsequently.
The experiment lasted for a period of 41.15 hours (i.e fourty one hours and nine minutes). During the fourth process, both samples could not be tested as the laboratory had been saturated with foul odor and both samples were packed and sealed in polythene bag for disposal in the trash can.
It was generally observed that the sample with the charcoal lasted for a longer time than that without charcoal before total spoilage occurred.
Key words: Fermentation, Ethanol, Beans – Slurry, Charcoal, pH meter.
University of Rhode Island, USA
Biography
Michael Eggleston is an aspiring policy analyst studying interdisciplinary & intercultural communication with the University of Rhode Island's International Engineering Program. He is spending a semester abroad at the Technische Universität Darmstadt in Darmstadt, Germany and is reporting at international conferences surrounding Europe's energy transition.
---
Abstract
Focusing on heavy modes of transport such as trucks, trains, boats and barges, diesel fuel currently provides the majority of the "kick" that is needed to meet the demands of the modern standard of living in the developed world and the increasing demand of energy in the developing world.
Recently, diesel is facing a "backlash" after Volkswagen's "diesel-gate", which revealed the intentional manipulation of nitrogen oxides (NOx) in official engine tests. The scandal hit at a time when air pollution is becoming an increasingly political issue for cities around the world. Some cities, including Paris, Mexico City and Madrid, have even announced bans for diesel vehicles from 2019 onwards.
As air and sea traffic grow and as the developing world expands economically, the diesel engine will continue to play a key role in the transportation sector. Therefore, "de-fossilizing" this area of the transportation sector for the long-term will be necessary if the world's governments are to meet temperature reduction targets set by the Paris Climate Agreement, as well as reduce the impact of anthropogenic climate change.
Although alternative, renewable fuels, also referred to as biofuels, for diesel engines can be derived from a wide range of bio-based feedstocks, their methods of production, vehicle use and benefits are distinctly different from each other.
The purpose of this presentation is to provide an informative background to renewable fuels available for the diesel engine in order to inform key decision makers and people who are just curious to learn more about the role alternative diesel fuels will play in the near future.
Included among the various alternative diesel fuel options that will be discussed are: biodiesel, renewable diesel and dimethyl ether (DME), which offer substantially improved emission reductions compared to petro-diesel while retaining most fuel economy.
University of Picardie Jules Verne, France
Biography
Ranim Alayoubi is a second-year PhD student at both the University of Picardie Jules Verne in Amiens, France, and the Lebanese University. She received a bachelor's degree in biochemistry and a master's degree in applied biotechnology from the Lebanese University. Her current field placement is at the Enzymatic and Cellular Engineering Unit FRE-CNRS 3580 in Amiens, France. Her research interests include the valorization of the lignocellulosic biomass in second generation bioethanol and high value chemicals, in mild and eco-friendly conditions. Ranim Alayoybi thanks the Conseil Régional de Picardie/Hauts de France, the European Fund of Regional Development (SISAF project), the AZM & Saade association and the Lebanon University for funding this work.
---
Abstract
Statement of the Problem: Lignocellulosic Biomass (LCB) is an abundant and renewable feedstock of great interest for the production of high value chemicals and biofuels, such as second generation bioethanol. It consists of three major components: cellulose, hemicellulose, and lignin. However, the access to these biopolymers is hindered by the recalcitrance of the plant cell walls. For that reason, a pretreatment step is necessary to disorganize and/or fractionate the lignocellulosic matrice. Recently, the use of Ionic Liquids (ILs) in the LCB pretreatment has shown his effectiveness in improving ethanolic yields after enzymatic saccharification and microbial fermentation [1,2,3]. However residual IL remaining in the pretreated LCB, even after several washing steps, had significant inhibitory effects on the fermentative microorganisms, but interaction mechanisms between ILs and cells are still unknown [4]. In this context, the purpose of this study was to investigate the impact of two room temperature imidazolium-ILs on Kluyveromyces marxianus, a thermotolerant ethanologenic yeast [5]. Methodology: K. marxianus was grown on a culture medium containing glucose as carbon source with various concentrations of the classically used IL: 1-ethyl-3-methylimidazolium acetate [Emim][OAc], or the newly developped IL: 1-ethyl-3-methylimidazolium methylphosphonate [Emim][MeO(H)PO2]. The effects of both ILs were assessed on K. marxianus growth, glucose consumption and ethanol production. In addition, the respirofermentative status and cell morphology were also characterized. Findings: The presence of ILs in the culture medium induced wrinkled, softened and holed yeast shapes. K. marxianus tolerated IL additions until 2% for [Emim][OAc] and 6% for [Emim][MeO(H)PO2]. Below these thresholds, some precise IL concentrations enhanced ethanolic yields until +34% by switching the metabolic status from respiratory to fermentative. Conclusion & Significance: these two imidazolium-ILs were appropriate solvents for the LCB pretreatment. K. marxianus is an interesting fermentative yeast in a second generation bioethanol process with IL pretreatment.
New Castle University, UK
Biography
Luma Al-saadi is a PhD Student with a good research background. Confident, reliable, hardworking and organized, able to work under pressure, highly motivated. After her graduation from university of technology in Iraq with honor degree she got a scholarship from Iraqi government as a reward to complete her PhD in the UK. She has got her experience in biodiesel area after working in Newcastle University since 2015. She got 4th papers from her hardworking in this field so far.
---
Abstract
Reactive coupling of triglyceride transesterification and in situ acetalisation of the glycerol by-product was investigated by both experimental and kinetic modelling approach. This study was designed to minimise or prevent co-production of crude glycerol in a biodiesel process. This reduces the biodiesel cost, as the solketal produced could be left in the biodiesel as fuel additive. Kinetics of glycerol acetalisation was studied to obtain the data for numerical modelling of the reactively-coupled transesterification and acetalisation. The kinetic model was established using MATLAB software to solve the rate equations by Runge-Kutta "ode45" solver. Parametric study of the reactive coupling process carried out by the use of Design of Experiments (DoE) statistics to evaluate the effects of the reaction conditions, such as acetone to glycerol (oil) molar ratio, residence time, and the silica gel loading, on a one-stage process. The reaction conditions were also investigated for a two-stage reactive coupling process to obtain optimal variables required for high fatty acid methyl esters (FAMEs) and solketal yields. The kinetic model for the reactive coupling of rapeseed oil transesterification and glycerol conversions to solketal showed that excellent match between the experimental and predicted values. The DoE results showed that the one-stage reactive coupling did not achieve high solketal conversions (< 50%) at the reaction conditions studied, however, FAME conversion of up to 99% was achievable. It was found that the two-stage process was more effective, achieving up to 99 % of FAME conversion and 82% for solketal.
State University of Campinas (UNICAMP), SP-Brazil
Biography
Silvio Renato Messias de Carvalho is currently working as a Professor in photovoltaic systems courses at Unicamp's Extension School (EXTECAMP) and he is a Ph.D by the Department of Communications (DECOM) of the Faculty of Electrical and Computer Engineering (FEEC) at State University of Campinas (UNICAMP), SP-Brazil. He is also a Reviewer of Brazilian Technology Symposium (BTSym). Yours interested research area are renewable energy, energy efficiency, telecom in RF areas and video.
---
Abstract
Preservation of the environment and energy efficiency from the use of renewable energies are currently recurring themes that will define the continuity of human society in the near future. The increasing demand for energy and its finite resources make it imperative to use these resources efficiently. Efficient use is directly linked to the treatment and reuse of waste from human productive processes. The simple equation that predicts that a system is not viable when it consumes more energy than it produces can be revised if it brings a very low environmental cost compared to a system that although very efficient brings a very high environmental cost afterwards.
The correction of the environmental cost is inefficient, because it will require much more energy for its correction. The integration of energy systems with renewable and non-renewable sources can be a transition step for green systems where harm must be minimal to the environment. In order to solve a historical environmental problem, many cities are attempting to reduce or eliminate the volume of sludge discarded in the landfill. Specifically for the city of São Paulo- Brazil- this amount is approximately 500 tons per day. The concentration of solar rays through the parabolic reflector has a relatively simple construction showing its viability for use may reach temperatures up to 350º C. Adding thermal energy to photovoltaic energy increases the efficiency of solar energy use by not restricting itself in a single way of solar energy conversion.
The proposal in question is to add thermal energy from the sun and its photovoltaic energy to the treatment of domestic sewage and provide purified water to low-income populations using solar energy more efficiently. This treatment could be distributed and not concentrated in a single treatment plant, but its application becomes facilitated in an already constructed sewage treatment plant.